3 out of 4 children, ages 6-17, have experienced the loss of a loved one, a loved one becoming terminally ill, or anger due to changes within the family dynamics. 
Our Mission
Connecting people with the skills to transform their grief in healthy, sustainable ways and reduce the negative impacts of unprocessed trauma.
Our Vision
Shielding Hearts is building a world where every person has access to the resources needed to process grief, loss, trauma, and change.
About Shielding Hearts and The Hearts Matters Project curriculum
 by Susana Morell, Executive Director of Shielding Hearts
After a series of significant personal losses over several years, I lost my 17-year-old nephew Lewis to suicide in 2017. My heart was broken, but this loss inspired me to create something that would be invaluable to others from the remnants of my own pain.
I set out to create a curriculum, called the Hearts Matter Project, that would support children to process their feelings in a healthy way. Ideally, this program will prevent young people from exploring suicide or other self harm outlets.
Through the 501(c)3 non-profit, Shielding Hearts we apply the Hearts Matter Project at school districts across the local Houston, Texas area. The long-term goal is to be able to offer this curriculum across the nation, and then the world.
Shielding Hearts and the Hearts Matter Project are different from any other program due to the way children are guided out of their heartache.
Students don't need to be told that they are depressed, grieving, or experiencing emotional instability. Our young people need to be provided a set of skills to improve their lives. We address this need by developing relevant language skills and practicing situational behavior.
We are so proud to watch them grow and become better prepared to manage their emotions and self-advocate.
We believe our students, families, and greater communities benefit when students learn to adapt and adjust to unfortunate experiences instead of waiting for a day that never comes and their pain magically goes away.
Where We Are Now
Shielding Hearts has served several Houston, Texas area school districts. To learn more about bringing our program to your school community, you can
schedule a meeting or email us.
Shielding Hearts and the Hearts Matter Project are different from any other program due to the way children are guided out of their heartache.
Donate Today
Through the support of donors like you,

Shielding Hearts

is able to connect people with the skills to transform their grief in healthy, sustainable ways and reduce the negative impacts of unprocessed trauma.

We're so grateful for our hardworking Board of Directors and all of the time, talent, and energy they dedicate to our mission. Their hard-work and commitment to transparency has earned Shielding Hearts the Candid (formerly Guidestar) Gold Seal of Transparency.
Proud member of the Clear Lake Area Chamber of Commerce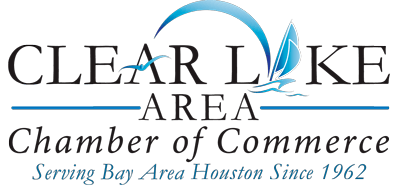 Susana Morell
Executive Director
Shielding Hearts
Susana provides 20 years of experience of clinical experience she demonstrates an effectiveness of being an agent of change with improving the grief and loss dialogue. Susana earned her BA from UT-Pan American and MS, Clinical Psychology Degree with specialization in Marriage and Family Therapy Practices from (OLLU) Our Lady of the Lake University in 2005.
Myra Castaneda – Lara is the Director for Educational Support in Galena Park I.S.D. and has over 20 years of educational experience.  She has organized and developed training on drop-out recovery, discipline management, bullying, harassment and truancy prevention measures for administrators and clerks in various districts as well as facilitated Social Emotional Learning lessons and Restorative Discipline practices.
Myra graduated from the University of Texas Pan American in 2009 with an MEd in Educational Leadership.
Robbie Jo Cruzado Rivera serves as the HR Director at Baylor College of Medicine, in the Department of Medicine, bringing over 12 years of HR experience to the team.
Prior to joining Baylor College of Medicine, she managed the Human Resources function for mid-sized companies in industries including crop research science, construction, and retail. Currently, Robbie is leading the Department's strategic initiatives such as onboarding, peer mentoring, professional development, and employee recognition programs. Robbie also serves as an escalation point for all departmental HR matters and a key member of the leadership team. Her areas of expertise include strategic planning, contracts and acquisitions, and consulting.
Lanette is an Assistant Vice President at Iberiabank. With over 15 years of banking experience, she is responsible for overseeing all the daily operations of the banking center, including, managing resources, staff, developing and attaining goals, delivering exceptional customer service to clientele, and growing revenue.
Frequently Asked Questions
Why does grief hurt so much?
Because you were fortunate to have a loved one.
How long will the grief last?
It isn't about setting a timeline to "finish' grieving. It's about understanding the impact it had on your life and helping you learn to adjust and adapt.
how much does this program cost?
We work with school districts to offer budget-friendly solutions that fit their student's needs.
Soon, we will be offering sliding scale payment options for individuals. If payment is a barrier, please reach out to our office.
How does the school coordinate with Shielding HEarts?
School counselors are able to communicate via calls and texts for updates on any of the participants.
Our program works within the school's academic calendar and bell schedule, and weekly sessions are pre-arranged at a time chosen by the school counselor.
Why is grief counseling important?
Grief counseling gives the griever a set of skills that allow them to navigate and process their emotions and feelings in a productive way.
Why does grief affect people the way it does?
Grief is a very sensitive subject matter, and it affects every individual differently. It is our goal to support our participant's recovery while mitigating the harmful impacts on their life.
What does the program include?
The

Hearts Matter Project

is a 6-week program that includes
weekly group counseling sessions

hands-on activities

an educational resource guide for the families of the participants
What is the difference between the Hearts matter project and others grief counseling programs?
We go beyond traditional grief education by providing a holistic skillset for our participants.
The Hearts Matter Project emphasizes a practical application of skills rather than emotional spiritual healing. These functional skills allow our participants to deal with the output of their grief and help mitigate the harmful effects.